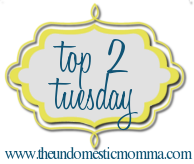 Top 2 Things you've learned from your parents
My dad could write a book of proverbs, but here are a couple of my favorite…
1. Find something you love to do and find a way to make money at it. Along those same lines, he also preached that success is found by being the best at what you do. Doesn't matter if you are a doctor, a salesman, or a plumber; loving what you do and striving to be the best are the keys to success.
2. Marriage is finding someone you like enough and the rest is work. Growing up, I never took for granted how much effort being married takes. Matter of fact, my dad had to interject in one of my relationships and tell me, "It shouldn't be this hard already." And he was absolutely correct. When I finally met Matt, I was blown away by how easy it was to be with him. Not to say that it's always been easy, but I know that being with the right person is half the battle. The rest is up to us.
Oh, and that little tidbit in the title… That was what he told me when teaching me how to drive. And it was the best advice I've ever gotten. Thanks, Dad.