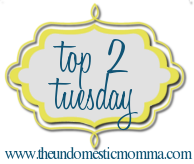 1. Visit your blog. If it takes more than 10 seconds to fully load, change your template. No one likes to read through a screen of green plaid waiting for your background to load.
2. Make commenting easy. I'm personally a fan of the pop-up window form, which eliminates the need to navigate back to your blog. I also recently realized that I don't need to moderate comments to see when new ones are posted. My attention to detail is astounding, isn't it? Oh, and did you know that the only purpose word verification serves is limiting the amount of comments posted? You're welcome.
3. Chill out on the clutter. Maybe it's my decrepit eyes, but I have a tough time reading a blog that's wallpapered with graphics, ads, buttons, and other widgets. White space is good.